As consumers, we have totally mastered search. You Google "Where should I eat in Los Altos" and you are directed to a results page that lists the top spots based on community reviews from Yelp and Urban Spoon. Likewise, you can get similar results on Wikipedia, digging into every topic imaginable
Let's compare that to a legacy ECM system or SharePoint.
Full text search is the key to find ability because it works the way users expect. As consumer I want to type in what I am looking for like "places to eat", or what we remember "when was Elvis born?" and find the proper results. This process is called semantic search, and works by creating relevance based on ranking queries based on contextual meaning.
If you query SharePoint in a similar fashion, the results don't match expectations. When you execute a similar search in Office 365 for "how were sales last month?" no data can be found.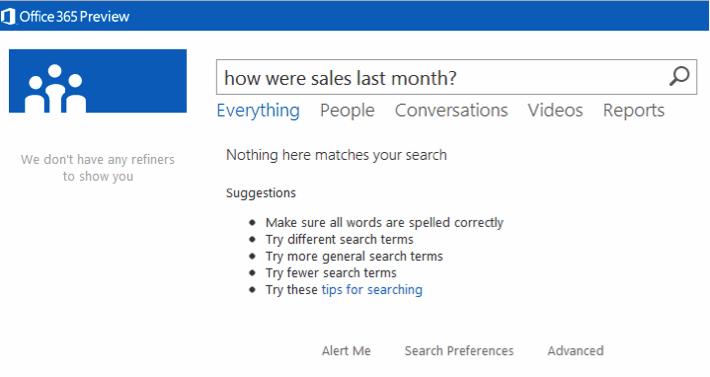 The key to creating better find ability of content is not only having a relevant search index and engine, but also having the proper information to feed into enterprise search. One of the best ways to accomplish this is by indexing the full text of electronic documents and extracting information from scanned paper to create more accurate relevance.
When you have full text search, you can search within content and documents to find the right information. In the query below, I searched for "company train schedule", and was directed based on relevance and full-text to the folders and files that I was looking for.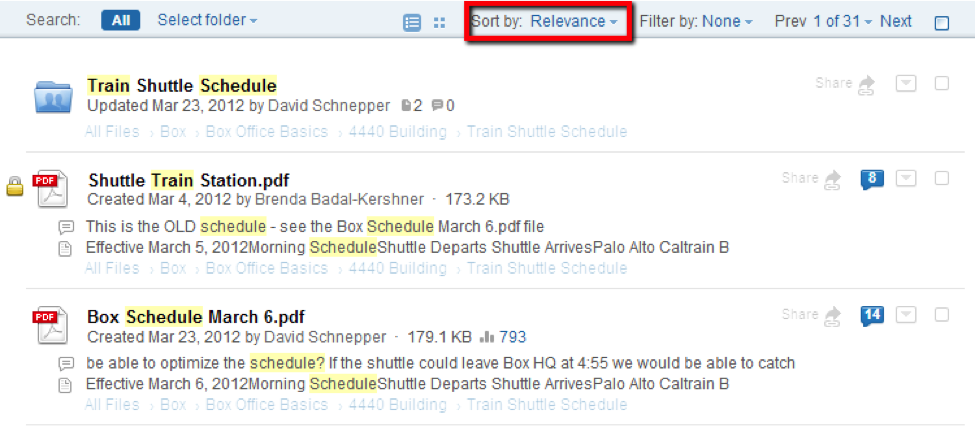 As systems grow and storage expands, search will replace traditional navigation as the method for finding and discovering content. As you consider how you will find content and collaborate, make sure that search is a core part of your content strategy.
Daniel O'Leary
Guest Post